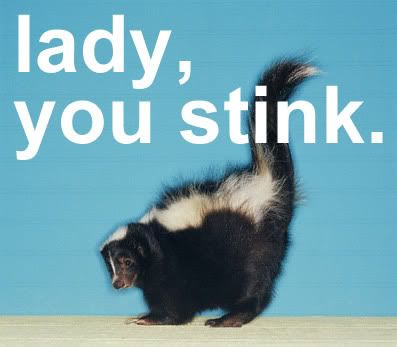 I got an interesting memo at work recently. It was a general memo, intended for the entire team. It mentioned that "hygiene" was an issue and that some people stink and need to wear deodorant to work.
I have a problem with this.
I shower daily, I wear essential oils, I wash my clothing. I don't smell like anything other than how a person is supposed to smell, maybe even a bit better considering I don't eat meat. I have a real problem with our way of categorizing natural human smells as bad, especially when they are smells coming from a female.
Women are regularly subjected to the idea that we stink, especially our vaginas
. We are sold items that are supposed to eliminate or cover that musky va-jay-jay scent.
Even sexual aids that are sold to us ostensibly for "pleasure," are designed solely to make us smell better for our assumed male partner
.
Scents tell us things, about emotions, about health, how we smell tells us if our bodies are functioning properly.
The products that we are sold to make us smell less human can be linked to significant health problems
.
If given the choice between smelling like I should, not slathering on or inserting chemicals, and possibly offending people with my scent, or covering myself in caustic chemicals so as not to offend the delicate, brainwashed sensibilities of some random idiot and potentially giving myself a health problem in the process, I'd rather stink.