President Bush
declares January 18th to be
"Sanctity of Human Life Day".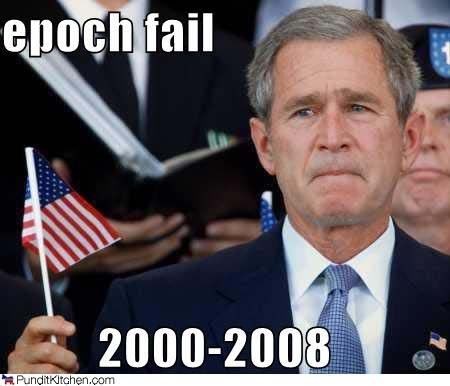 Because
women
aren't
human.
Because
POC
aren't human.
Because anyone of the LGBTQ,
especially T,
community
isn't human.
Because
Iraqis,
Palestinians,
Arabs in general, and
Muslims
are not human.
Only a (middle to upper-class white) fetus is human and has a right to live and this deserves a fucking holiday.
Fuck you Mr. Bush. You have overseen some of the most egregious actions and inactions by the US government resulting in the loss of human life that have happened in my lifetime, and you have the fucking nerve to pull your pud over the actions you took to treat women as incubators with legs.
Please let the door hit you on the ass on the way out the door, repeatedly if you don't mind.